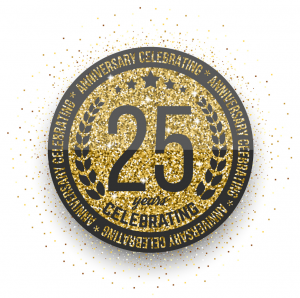 As NETiMAGE celebrates 25 years of providing data networking and voice products and services, we'd like to extend our thanks and best wishes to our customers, partners, staff and friends who have helped make this milestone possible.
To say that we have seen tremendous changes in the IT industry over the past 25 years would be an understatement. When we opened our doors in July 1991, few companies had a computer network, email wasn't being used in most organizations, cell phones could only make phone calls, and the World Wide Web was 6 days away from going "live". Much has changed since then, and for the better. And for technology junkies like us, it has been, and continues to be, an exciting journey.
Thank you for sharing this journey with us.