Microsoft Teams
Meet, chat, call, and collaborate on Microsoft's convenient communications platform
Today's fast-paced business environment needs a capable and convenient communication solution that empowers people to collaborate effectively. Your organization needs reliable tools to work together whether it's online meetings or instant messaging. Microsoft Teams is the holistic communications platform that ties everything together seamlessly and it does this for SMBs and large companies alike.
NETiMAGE will install and manage the Microsoft Teams platform so that it is customized to fit your business needs. As a licensed Microsoft partner, we have years of experience in migrating our clients to various Microsoft platforms in a timely and hassle-free manner. Get in touch with us and we'll get you started on the Microsoft Teams migration process.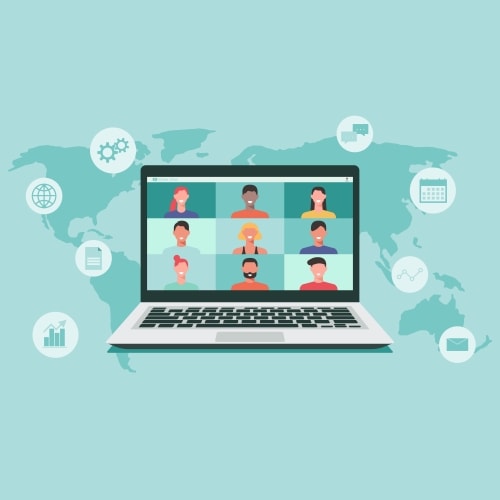 Features:
Call - Make and receive calls directly in Microsoft Teams with advanced features like group calling, cloud voicemail, and call transfers.
Collaborate - Easily find, share, and edit files in real time using familiar apps like Word, PowerPoint, and Excel in Microsoft Teams.
Meet - Instantly go from group chat to video conference with the touch of a button. Teams of two or 10,000 can meet in one place from anywhere.
Chat - Share your opinion and have fun with your team. Send GIFs, stickers, and emojis in a group chat or in one-to-one message.
If you're interested in learning more about our Microsoft Teams services, please send us an email or give us a call at 203.242.1111.