Network Services and Solutions
We didn't invent computer network integration, but we are perfecting it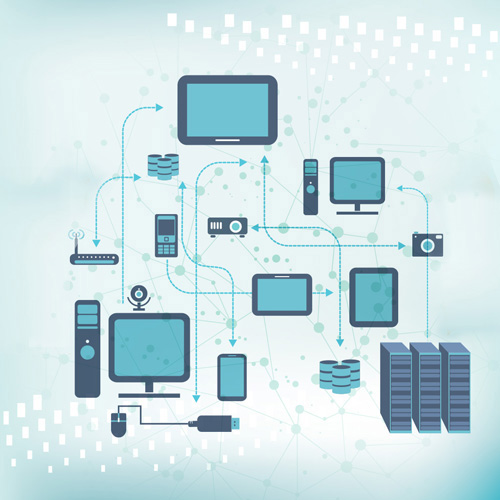 At NETiMAGE we know you need an IT firm who can offer convenience. That's why we provide an A-Z approach so that you can deal with one IT service provider for all of your networking, phone system, and cabling needs. NETiMAGE takes convenience one step further by keeping track of your software renewal dates and alerting you of the latest network security issues. We will even set up monthly service calls to take care of routine maintenance items so that you can focus on your business and know that your technology is being taken care of properly—no questions asked.
We leverage our staff's business and project management skills to create technology plans that help your company reach its full potential. Whether you need to set up wireless access for greater employee flexibility, protect your customer database, or plan for growth, our team will design and implement a network plan that sets you up for success. At NETiMAGE, your business is our priority.
We offer Network Services in the following areas:
24x7x365 Emergency Technical Support
Cloud Computing
Data and Voice Cabling
Desktop Support
Email and Messaging Systems
Infrastructure Design
Internet Connectivity
Leasing Options
Managed Services
Mobile Device ActiveSync Integration
Network Administration and Support
Network and Internet Security
Network Design and Installation
Networking Monitoring
Server and Workstation Virtualization
Systems Move and Office Relocation
Virtual Private Networks (VPN)
VoIP Phone Systems
Wide Area Networks
Wireless Networks
Get the reliable network you need.