Servers/Virtualization
NETiMAGE provides server installation, server migration, server administration, and server support for Connecticut and beyond!
Server Services
NETiMAGE is a proud HP Business Partner and offers high-quality HP servers, desktops and laptops with extended warranties and top-of-the-line features at competitive prices.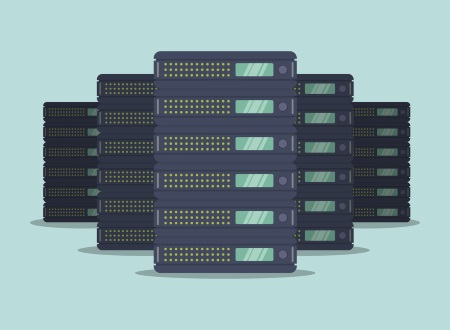 Servers are a critical part of any business, which is why it is so important that you have the proper resources to make sure your business operations can run smoothly. If something were to happen to your servers, it could cause prolonged downtime resulting in a very unproductive staff. At NETiMAGE, we have a team of highly trained, technical engineers who are qualified to tackle even the most challenging server situation. NETiMAGE engineers install, configure, and migrate servers and provide ongoing server maintenance so you can be sure that applications and data are always available and accessible 24/7/365.
All of our network engineers have many years of hands-on experience developing technical recommendations, building servers to specification, and working with different versions of Microsoft operating systems. If you need assistance with planning, analyzing, designing, implementing, or supporting your servers, please do not hesitate to get in touch with us. We have the resources, the certifications, and the know-how to make sure your next project gets done right.
Servers We Support:
Microsoft Exchange Server
Microsoft SQL Server
Microsoft Windows Server
Microsoft RDS Server
Server Services We offer:
Server Installation
Server Configuration
Server Migration
Server Upgrades
Server Maintenance
Server Support
Active Directory Setup & Management
Assessing server capacity and resource requirements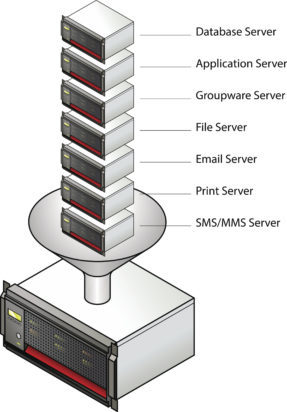 Server Virtualization Services
If you are looking for a server solution that minimizes your hardware, our virtualization solution might be just what you need. Read more about virtualization: Why you should consider virtualization
If your company is in need of or already has multiple servers, server virtualization may be a cost-saving, space maximizing solution. Chances are that some of your servers are being underutilized and key resources such as processors, memory, and drive space are going to waste. Server virtualization can help you get a better value out of those unused, wasted resources.
Virtualization uses software to divide one physical server into multiple isolated virtual environments. This process maximizes the use of server storage, memory, and processing power making it simple to allocate these resources for new applications as well as reallocate the resources for existing ones. Instead of having your business applications running on separate, underutilized servers, why not consolidate your resources into one highly-efficient server?
Virtualization from NETiMAGE enables your business to:
Less Hardware to Buy: By consolidating your physical servers into one virtualized server, there won't be a need to maintain and update unnecessary hardware in the workplace.
Easy to Backup: Because these virtual machines have the ability to take up-to-date snapshots of your servers and simply redeploy them seamlessly to another device, backup is easier to manage.
Versatile: Virtualization allows your company to have a higher degree of technological versatility because virtual machines have the added flexibility to run on different platforms, servers and hardware.
If virtualization sounds like an option you are interested in, contact us today. We'd be happy to explain all of your options and work with you to come up with a plan that makes the most sense for your specific needs. NETiMAGE has 25 years of server experience to make your transition as seamless as possible.
Contact us today to find out what server virtualization options are right for you