Demystifying Your Microsoft Office 365 Options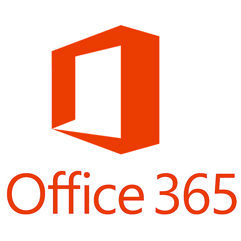 What is Microsoft Office 365 and why would you want to use it?
With world-class security and a 99.9% uptime commitment, Microsoft's Office 365 hosted email service is a popular alternative to maintaining an Exchange server in your own office.  There are 3 reasons why Office 365 might be a good fit for you:
Reason #1.  Moving to Microsoft Office 365 offers IT administrators a lot of convenience.  With a hosted mail service, no mail server administration is required because Microsoft handles all of the back-end mail administration and upgrades for you.  IT administrators are only responsible for the day-to-day management of user mailbox accounts and installing and upgrading Office as needed.
Reason #2.  Not only does Office 365 save an IT administrator time, it eliminates the cost of ownership to operate an Exchange server, purchase new equipment and licenses, renew annual equipment warranties, and upgrade Exchange.
Reason #3.  Microsoft Office 365 is a subscription-based plan, so your plan type can be changed from year-to-year and your mailbox quantities can be increased or decreased, depending on the number of mailboxes you need.
Which plan is right for my organization?
If your organization has fewer than 300 users, then your Office 365 options are simple.  If hosted email is all you need, then Microsoft's Office 365 Business Essentials is what you need.  If you want hosted email and an Office license, then you'll need the Office 365 Business Premium plan.  Here is a brief summary of each plan:
Office 365 Business Essentials: This plan includes hosted email only.
Hosted Email with 50 GB mailbox
Requires a locally installed copy of Outlook. An Outlook license is not included with this plan and needs to be purchased separately or as part of an Office license purchase.
Microsoft Office is not included with Business Essentials and would need to be purchased separately.
Includes SharePoint and Lync.
Office 365 Business Premium: This plan includes hosted email and a full Office license.
Hosted Email with 50 GB mailbox
Includes a full Office license which includes Word, Excel, PowerPoint, Outlook, Publisher, and OneNote. Office can be loaded on up to 5 computers (per user).
Office apps for your tablets and smart phones.
Of course, Microsoft also offers plans for organizations with more than 300 users as well.  NETiMAGE has helped many organizations successfully migrate from in-house Exchange servers to Microsoft Office 365.  If you are considering a move to Office 365 for your company and would like more information on all your options, please don't hesitate to contact us today.