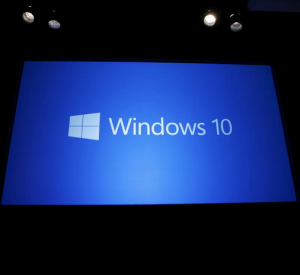 Source: www.cnet.com
Microsoft has set a release date for Windows 10 to arrive in the summer.
The software maker announced Monday that it will begin offering its newest software to power PCs and tablets as a free upgrade on July 29. Windows 10 Mobile, the company's companion software designed to power smartphones, is expected to arrive later this year. Windows 10 will be free for users who have bought a computer in the past six years or so, powered by Windows 7 or later, or tablets running Windows 8.1.
Users running Windows 7 or 8.1 with the latest updates can reserve the upgrade, which is available until July 29, 2016, starting today. Check out CNET's guide for more details.
Windows 10 marks the next iteration of the one of the world's most ubiquitous pieces of software. Microsoft's operating system powers a majority of personal computers and acts as the backbone of many of the world's businesses. Despite its dominance, Microsoft critics see the company and its products as a tech titan in decline, as mobile phones and competing, cheaper software have chipped away at Windows. The company's goal with Windows 10 is both to repair the damage done by the ill-received Windows 8 and to convince consumers that upgrading is worth the time and effort.